Helping Veterans Develop Resiliency in Mind, Body and the Spirit of Community Service
1. MIND: Three resiliency workshops:
Orientation workshop: Students/Veterans learn how to identify leadership traits from their military service and apply them as "tools," using four resiliency strengths, to meet challenges in three key areas at school: navigating rules and regulations, creating strong social relationships and getting the most out of their academic studies.
Implementation workshop: In the second workshop a month later, veterans get an opportunity to work with a mentor and gain peer support to put the Action Plans they developed in the first session into practice.
Sharpening the "Edge" workshop: at the end of the semester participants learn how to focus their to prepare effectively for a job and career in the workplace of the future, including learning how to use additional schooling to help them achieve their goals.
2. BODY: Healthy Edge4Vets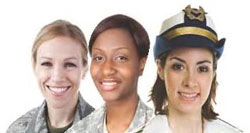 Offering discounts on healthy food items through our business partners - along with tips on innovative ways to combine healthy foods to Eat Right for Success."
3. SPIRIT of Community Service: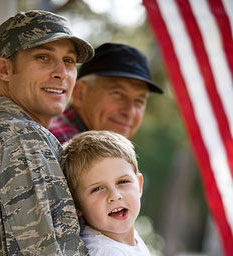 Visit our Resource Center.

Learn about volunteer opportunities with veterans organizations - to move forward by doing for other veterans.

Schools and businesses: want to learn how your can join the Edge4Vets program? Contact us.
Read Press Clips
Return to Edge4Vets page
Return to Home page