High School Category
20th Anniversary of 9/11
Resiliency Essay Competition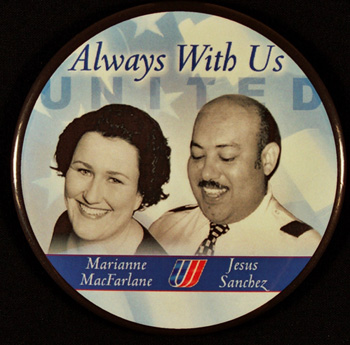 Many of today's high school students were not born on 9/11. Yet the book "Reclaiming the Sky" contains important lessons of courage and resiliencythat young people can apply to their lives - and the aviation employees profiled in the stories can be role models to inspire them.
Covid 19 is a different tragedy from 9/11, but one that presents challenges calling for resiliency and an ability to face hardship and loss. Today's high school students certainly have had their lives impacted by the Covid 19 crisis and thus we are eager to include them in this resiliency essay project.
We'll offer two categories within the special high school segment:
Aviation high school category (for students studying aviation)
General high school category (for all high school students)
The essay competition will give today's high school students (in both categories) a chance to tell how principles they glean from the courage of the 9/11 generation can help them address the disruption and loss the virus crisis has caused in their lives and move forward with purpose and resolve.
See more details on the Essay Competition as well as a link to Register.
Download a Program Description
Details on how the two special high school categories will work will be provided as we get closer to the essay competition's kick off in early, 2021.
Check back soon!
SUGGESTION TO HIGH SCHOOL INSTRUCTORS:
Visit the Home page and listen to the segments on "heroism" in the radio interview toward the bottom of that page. Consider playing these segments for your students to give them an introduction to the book's key themes.